Getting good servo motor repair shouldn't be complicated or intimidating. You need that motor back up and running and there are lots of choices out there to get it repaired. Some good, some not so good. Typical servo motor problems include failed windings, broken shafts, seized bearings, non-functioning brakes, and bad encoders or resolvers.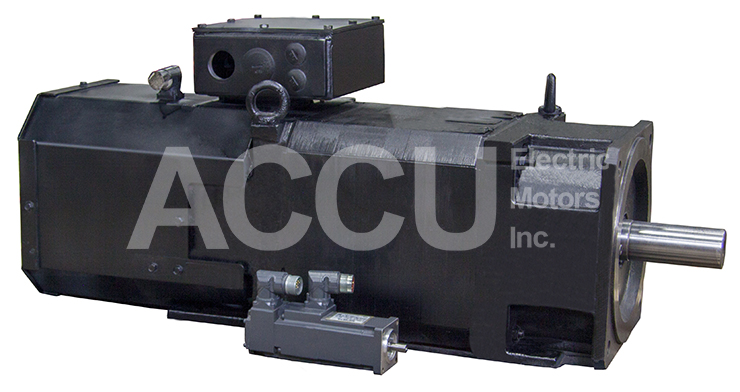 What makes for good servo motor repair? Besides a good price and fast turnaround (those are expected!), here's a short list of some things you should ask about and expect from the best servo motor repair shops:
Tests and troubleshoots the entire motor
Inspects the entire motor
Steam cleans and/or solvent cleans the armature
Rewinds and dynamically balances the armature
Checks and changes the bearings on every motor
Tests the encoder on every motor
Torque tests for slippage on brake motors
Tests magnet assemblies for proper torque output and remagnetizes in-house
Records test data including winding waveforms, feedback signals, reverse generated voltage readings, shaft and encoder alignment data
Replaces the lip seal – it usually needs to be replaced even if the problem is elsewhere in the motor
Verifies assembly tolerances such as bearing housings and shaft seats
Test runs the motor and verifies that vibration levels are within the manufacturer specifications
Repaints the motor – if it's being rebuilt, it should look practically new when you get it back
Offers a warranty on both parts AND labor
Make sure the motor repair shop you select can run the motor to test it and can run spindle motors at full speed. The repair shop should have custom-built test fixtures to perform in-depth initial back drive testing and critical alignment. Water cooled and/or oil-air lubricated motors should be tested for extended periods of time. Each rebuilt motor should be checked to make sure that it conforms to the factory assembly tolerances, not just the industry norm for general purpose motors before it is returned to you.
Accu Electric Motors is a third-party industrial automation repair shop with facilities in Oakville, Ontario, Canada, and Niagara Falls, NY. USA with an excellent servo motor repair team.